UNBELIEVABLE!
We are over the moon to be shortlisted for Great Music Stories 2022 BAND OF THE YEAR!
Honestly, this year for us has been the best ever, we cannot believe the amazing experiences and support we have received. This is just mind blowing! Thank you so much to Guy B for trusting us and pushing us forward. This year cannot get any better.
From Guy B
One of these acts will be the eighth Band of the Year!
The vote is now open. VOTE HERE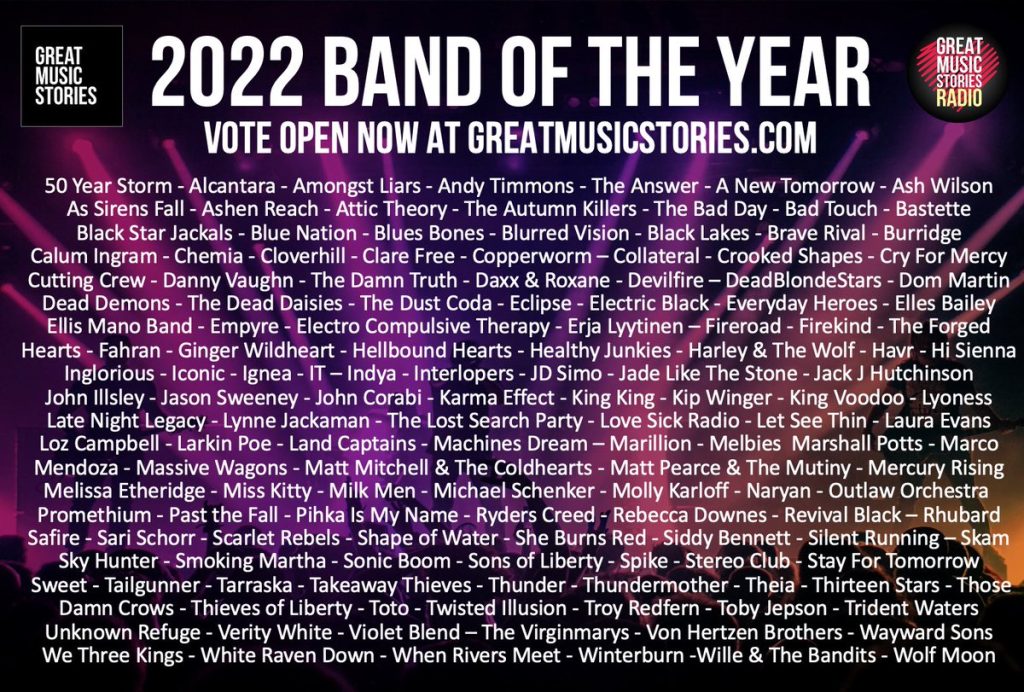 Full details on Friday's rockshow at 5pm. Vote closes on Sunday night.
'The Reason' was all of us in our studio working the parts out from something we messed about with during sound-checks. When deciding on what to record it was a no brainer, these four tracks stood together and told a story about Loss, Love and belonging to something